EU Referendum: The Facts
The debate on whether Britain should remain within or leave the European Union has become complicated because political parties are not taking a unified party line and individuals such as Boris Johnson, who is campaigning against his own Party leader, and our Prime Minister, are openly disputing one another.
We are all hearing various figures of authority who are influencing us in different ways because, I believe, we all have a key area we are particularly interested in when it comes to the consequences of voting in or out. So, I have researched the facts for key areas, helping you make a well-informed decision when it comes to voting day.

Sovereignty
IN
Prime Minister David Cameron has secured a deal that if Britain stays in the EU, we will not be drawn into an ever-closer union and further political integration.

Mr Cameron has secured a new "red card" system which means that if 55% national parliaments agree with our House of Commons we can block new unwanted EU laws.
OUT
There will be no repatriation of EU social and employment law which was promised in Mr Cameron's 2010 manifesto. This means Britain will still have to abide by EU laws including the Working Time Directive which requires EU countries to guarantee the following rights for workers:
A limit to working 48 hours a week on average, including any overtime.

A minimum daily rest period of 11 consecutive hours in every 24.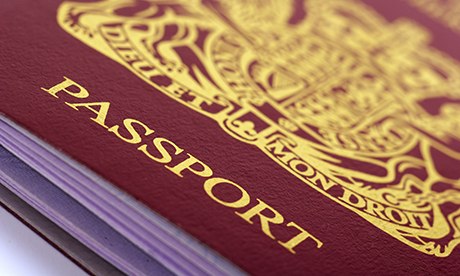 Immigration
IN
According to research by University College London, EU immigrants contributed more than £20bn to the UK economy between 2001 and 2011.

Mr Cameron has secured an in-work benefits deal that says EU migrants who want to claim tax credits and child benefit must live here and contribute to the country for at least four years. But this "emergency brake" will only last seven years and the benefits must be phased in over the four years.

New EU migrants are banned from claiming job seekers allowance for the first three months.

The UK is not a member of the passport-free Schengen zone, so has control of its own borders. Immigration from outside of Europe is not affected by Britain's EU membership.

Brits can live abroad – like in sunny Spain – without a visa.
OUT
Mr Cameron has failed to get a deal on child benefits. Migrants will still be able to send benefits to their children abroad but in lower amounts calculated by the cost of living in their home country.

Although Mr Cameron secured an in-work benefits deal, he did not remove the "tapering mechanism" which will see EU migrants starting to receive benefits when they start to contribute to the system; which can be within the first year of working here.

Migrants will still be able to get council houses.

Mr Cameron's deal will not cut net migration to below 100,000 a year; but connected to the 'IN' point, we control our own borders.
Economy
IN
With Mr Cameron's deal, for the first time, it will be recognised by law that the EU has more than one currency – the pound.

Mr Cameron's deal will ensure that British taxpayers' money can never be liable to support the Eurozone.

Mr Cameron has secured a deal to cut back on red tape for businesses; but this has been said before and not made a reality.

Mr Cameron's deal means Britain will not be required to fund bailouts to other EU countries and will be reimbursed for EU funds to help the euro.

We have trade agreements with more than 50 countries worldwide under terms agreed through EU membership.

3 million jobs are linked to our exports to other EU countries, the Treasury estimates.

It is easier for businesses to move money, people and products around the world if they are part of the EU.
OUT
There is a lot of red tape on businesses, especially regulations for small and medium businesses.

The French want to preserve the level-playing field as they fear the UK seeking carve-outs for the city to avoid EU banking regulations.
Trade
IN
If we were to exit and still have access to the Single Market in order to have all of the economic benefits, it is likely we would take up the terms of the model adopted by Norway. This means accepting EU red tape and the free movement of people. So there would be very little change with exiting.

Trade with EU could become more costly because even if Britain negotiates an agreements without tariffs, increasing differences in regulations and meeting standards could see a fall in trade.

The UK would pay tariffs on goods and services it exported into the EU.

We would have to start creating trade arrangements with every single member of the EU – which is nearly 50% of our trade.
OUT
If we wanted to be like China, Singapore or countries with a trading relationship with the EU but not part of the Single Market, we would have greater control of our borders.

The EU would not be allowed to discriminate against the UK specifically, and we would face the same tariffs that any country without a free trade agreement with the EU would.

UK business regulations are already heavily harmonised with Europe, so the UK could well strike a deal quickly if we carried on applying to EU rules and regulations in exchange for access to the EU Single Market.

If the UK and EU cannot strike a deal, the UK would be required to follow World Trade Organisation rules on tariffs.

It has been estimated that tariffs would cost British exporters £7.4billion a year; less than the amount we pay into the EU.
Politics and Security
IN
We have 73 MEPS.

Mr Cameron won a deal that the UK can take "necessary restrictive measures" against individuals that represent a serious threat to our safety.

Our Prime Minister will be given new powers to stop suspected terrorists and criminals coming to the country even if the threat is not imminent.
OUT
We have a very strong military and therefore strong security.
Women's Rights
IN
The EU implemented:
Equal Pay laws

Anti-discrimination laws

Maternity leave in EU employment laws

Paid holidays

Paid maternity leave

Flexible working

Parental leave
With the freedom of movement, there has reportedly been an increase in human trafficking. However, without access to the EU we cannot prevent human trafficking in other countries

.
OUT
There are not enough midwives for women in labour.

The UK was the first to implement:
The Equal Pay Act, which was then signed by the EU three years later

The Abortion Act

The Divorce Reform Act

The Sex Discrimination Act

The Domestic Violence Act

The Employment Protection Act

Illegalisation of FGM in 1985. The EU made FGM illegal in 2011 but since then has pumped millions into projects and services to combat FGM.
The EU has a tax on tampons, regarding them as 'luxury items'.
Commentary: if the UK can pass these without going to the EU, women don't really need to vote out just because the UK created and implemented these laws first. If we want to be a game-changer, we need to be leaders and by creating these Acts without the EU means we are leaders on the front of women's rights. However, if other EU countries do not comply with these, we could see another episode of the attacks in Germany where women were sexually harassed by migrant men. 
Children
IN
They have the opportunity to work abroad when they are older
OUT
100,000 missed out on their first choice schools

We are short of 250,000 school places
* All facts and statistics have been verified from at least five sources so that you the most accurate and unbiased data. I have ensured that all the collated information is consistent across the media and government platforms I have used to ensure greater accuracy.