The Queen and Cameron's fantastically clever candid comments
In a single day, Her Majesty the Queen was caught on camera partaking in two controversial conversations. The first was with Prime Minister David Cameron when he described Nigeria and Afghanistan as 'fantastically corrupt' ahead of an anti-corruption summit with both counties. The second was when she herself described Chinese officials as 'very rude'. But do we really believe the Queen was unaware of the cameras? Does the man who runs our country really not know when his mic is on?
Although the Queen Elizabeth II was at her own garden party when she described Chinese officials as 'very rude', she would have been well aware of her official cameraman Peter Wilkinson's presence as well as other press at the party. She knew the cameras were on yet she voiced her opinion anyway. So, the questions begs: why?
Her Majesty has always portrayed herself as a queen of the people. So when police Commander Lucy D'Orsi explained her negative experience, the queen not only sympathised but also empathised by sharing her own views. One of the people of her country was disrespected and the queen acknowledged this. It has made headlines because we rarely see anyone complaining to the queen and because we rarely hear her complaining.
But that is what is so clever about the comments. Her comments were made after an extremely successful visit nearly seven months later. The queen held her tongue the entire time, held her own, and got down to work for her country regardless of whatever hostilities may have been occurring at the time. Her comments highlight the sometimes difficult work relations but until the job is done, do not comment.
PM Cameron took a slightly different stance on holding your tongue; making comments about Nigeria and Afghanistan being corrupt just two days before an anti-corruption summit with the countries in question. But did his candid comments hold some cleverness?
Well, his conversation with the queen highlighted his international relations and development work, which may have impressed her. And the comments came just after the scandal of his father's off-shore accounts that he may have benefited from, so this would have taken the heat away from him and emphasised his stance on corruption.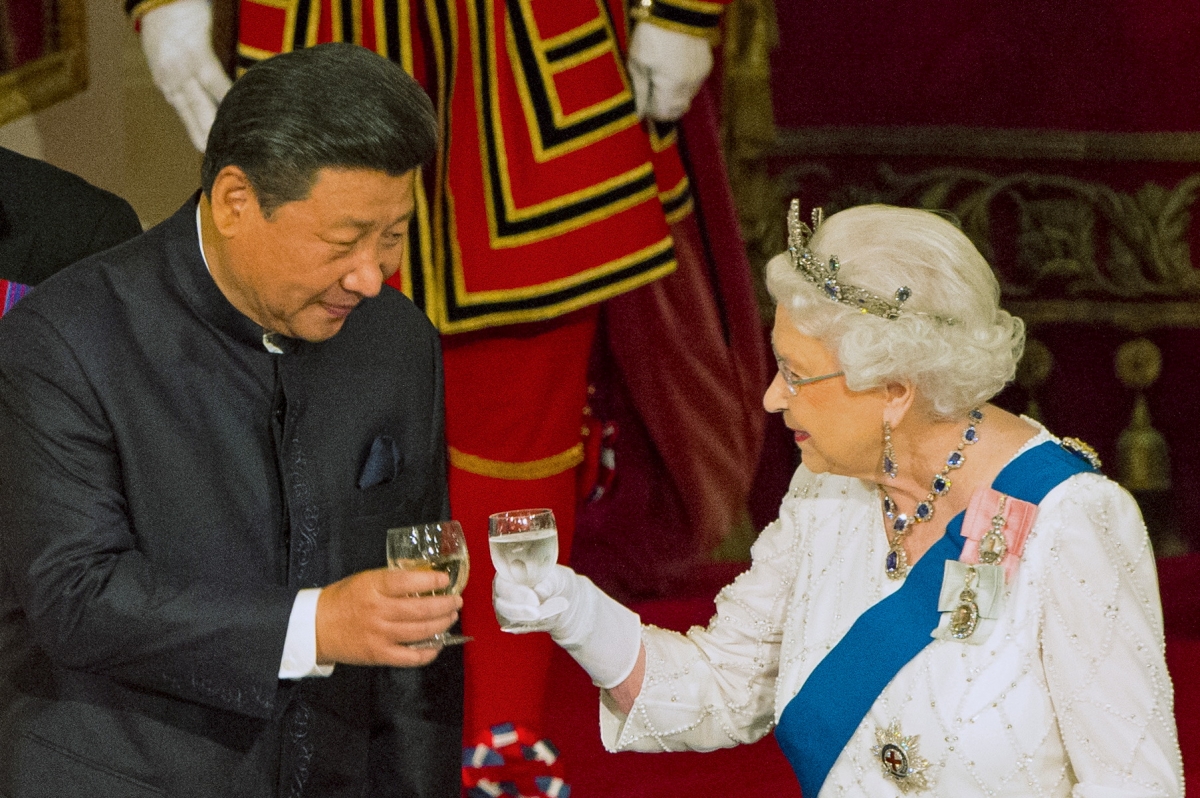 Moreover, at the Prime Minister's Questions today, Cameron urged that we need to put money into these two countries to help them as 'problems such as migration and terrorism come back here' and affect us. Were his comments made to set the wheels in motion for getting everyone on side for sending money over?
The fact that Nigeria was a British colony until 1960 made Cameron's comments not-so-clever as they exuded colonialist undertones but at the same time this undercurrent of Britain's power, sovereignty, and higher morality aids his campaign to stay in the European Union; we're still powerful regardless of staying in.
Although, how much his comments worked in his favour is questionable. On the note of the EU, it has not had its accounts signed off for 20 years; bringing its credibility, transparency and accountability to the people in to question.
Also, President Buhari may have allegedly agreed with Cameron that Nigeria is 'fantastically corrupt', but the comments can be seen as hypocritical because there is currently no laws in place to see the prosecution of bankers, accountants and lawyers who facilitate the movement of money from Nigeria to the likes of London and New York.
Statistically Nigeria is actually the 32nd most corrupt country in the world and Presidnt Buhari has launched an anti-corruption campaign.
Overall, I don't believe that our queen and even Cameron are naïve to not know the cameras were capturing their conversations. In fact, I believe it was all done in a candid and clever way.